Features
What does this plugin do?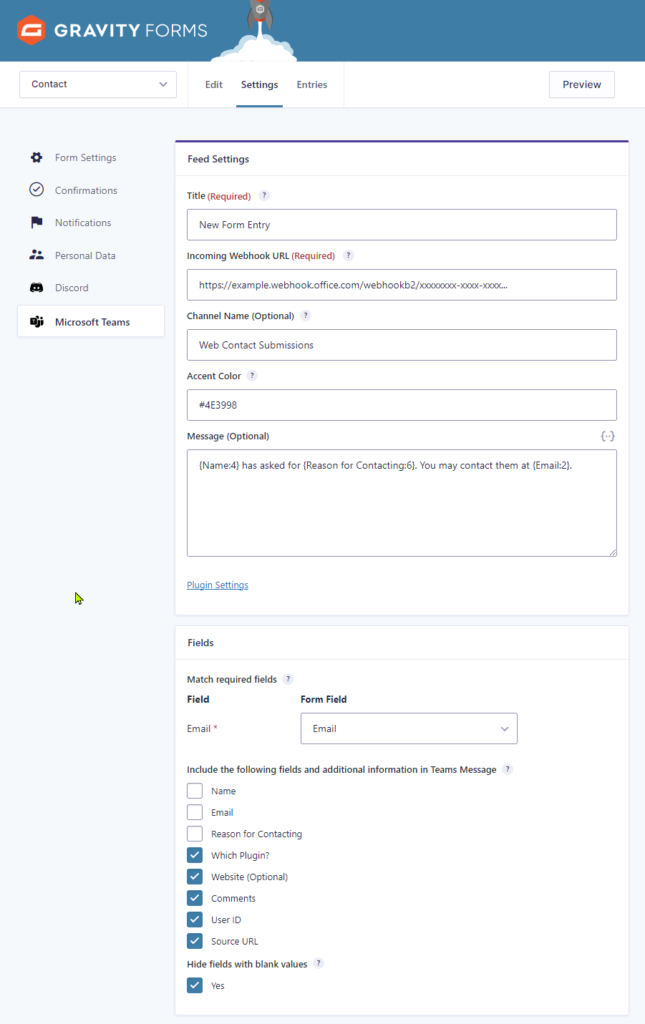 FLEXIBILITY
Customizable Messages
FAST AND RELIABLE
DON'T WAIT FOR UNRELIABLE EMAILS
We have all been there. Email notifications get sent to spam or just don't send at all due to all sorts of issues. Using Microsoft Teams' webhook service, you'll get messages popping up in your channel instantaneously.
READY FOR ACTION?
Get the Plugin
Easy for beginners developers and perfect for experts.
An absolute must have plugin. Personally, it helped me understand WordPress security and implement several methods that WORKED, on top of many more features.